Back in Kigoma – Summer 2013!
Ah, back in Tanzania! This year, my planning for the safari back to Kigoma was overshadowed by my larger, slightly more permanent move to Armenia. I accepted a position as Assistant Professor at the American University of Armenia in the capital city of Yerevan. So, after 18 years in Salt Lake City, Utah – I'm headed out on the next big adventure. When I decided to move to Armenia for this position, it seemed like it shouldn't impact my annual trip to Tanzania. I would simply do them both – I packed my life into two suitcases, dropped them with a friend's father in Russia en route to Tanzania and I'll pick them up on the way back through en route to Armenia.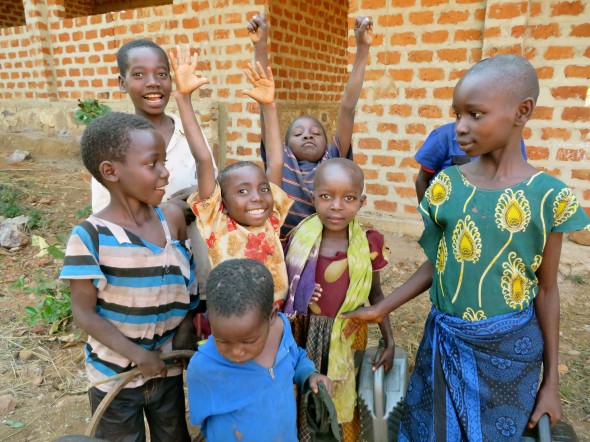 So, needless to say – with all that planning going on in the forefront, I forgot a few details about life in Tanzania – like, for example, my bug spray. Luckily, while Malaria is on the rise in the country this year (according to my new friends working with the CDC in Dar), the mosquitos just don't bite much in Kigoma. I also came fairly empty-handed in terms of little gifts and tokens for my friends in the village.  But, good conversation and the occasional gifts of fruit, mgebuka and kitenge are probably better than random kitsch from the US anyway.
What I was prepared for this time around was the sun. My three weeks in South Carolina gave me a nice opportunity to prime my skin and build some tolerance for the hot sun. I don't feel like I'm burning quite as much this year, although – perhaps due to my rising age 😉 – I'm definitely tiring in the heat a bit faster than usual.
I was also prepared for the "compliment" – Ah, Rai, you are so fat this year!  I knew it was coming because I did have a bit of a lazy winter with an ankle injury and the depression of indecision around life and my future. Sure enough, no one is holding back – not Lucas, not the girls in the hotel who know me well, not Lucas' family and … well, apparently (according to Lucas) just about every woman we pass in the village has something to say about my body. It's like a sport to watch me walk by and comment on my figure. Lucas frames it as a common observation: this 'white' has a figure different from other 'whites'. I laugh. I ask him if that's a good thing or not. I ask him what it means exactly. I get a kick out of this because we 'white' girls do have a problem – always trying to be thin, small, svelt, waif … He used his hands to show me in the air. "Most white women are either shaped like this [makes a human sized triangle shape] or like this [makes an upside down triangle]. But you are shaped like this [two straight lines down that meet a big parenthesis followed by two more straight lines]. Haha! According to the girls in the hotel, who are both slim, it's a shame that I like to walk so much because they would like to be 'nene' like me. For Pete's sake! Now I'm nene. Well, not for long. I'll show them! 😉
I arrived very underprepared to converse in Kiswahili. I didn't crack a book before coming – again, the timing, the packing, the move! Fortunately, it's only taken a few days for the rusty wheels in the Swahili center of my brain to get lubricated by the input on the streets. Vocab and various linguistic structures are kicking into gear with little to no priming. My Kiha greetings (those in the local tribal language) are also coming back with ease so I can resume my important job of making the elder Waha women chuckle as I greet them with a nasalized Mwakeye in the morning. One group of women in the village actually thanked me for greeting them in Kiha – Urakoze kwa salimia na kiha. It's the little things …
Seeing Lucas and friends in the village is as warming as ever. Lucas and I have been catching up every day, but there is less to 'get to know' now. We're like old friends that just slip back into our time together as if no time has passed. As for the work – well, more on that in another post! For now, Tanzania greets me at every turn and I'm happy to be back. Karibu tena, dada!