Ismail – Student, Driver, Mechanic, Success Story!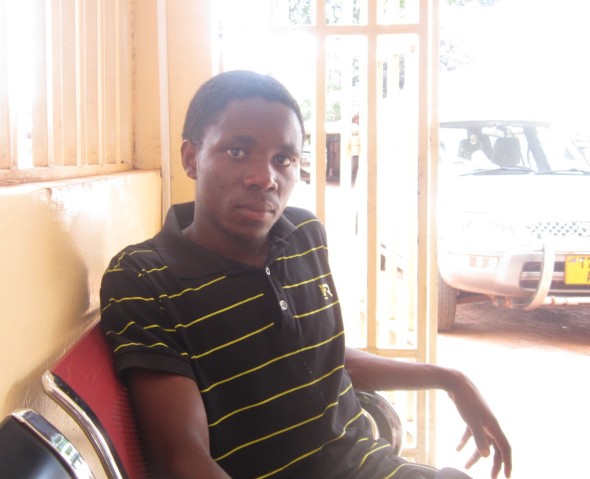 Ismail joined our program years ago! He was among the first scholarship students that Project Wezesha admitted into the program. After secondary school, Ismail didn't score high enough on the national examinations to go to high school, but he had the option of our continued support through vocational school. Since then, he has been immersed in his studies to become a mechanic and driver, which will open many doors to him in the Kigoma region, and well beyond! But without further ado, these are his words to you!
My name is Ismail. I'm living at Kiganza, Tanzania. I was born on May 12, 1990 in Kiganza, Kigoma. I'm living with one parent – only Mother. My Father was died the year 1998. The time when Father was died, he was remain with seven children and I'm a fourth child born. I was starting primary school the year of 2000, and I finished the year of 2006 for that year, I was fail the Examination and I repeated primary school at Kagina primary school in 2008. I passed the Examination and I was so happy for that time.
Then I joined secondary school Form One at Kagongo Secondary. It was 2009 up to 2012 – I finished form four. I was happy because Project Wezesha was supporting me to cover all cost from form one up to form four at Kagongo Secondary School, under Sister Rai and Brother Lucas – Thanks for all.
After Secondary, I was continue to study to join (VETA) – the means of VETA is VOCATIONAL EDUCATION AND TRAINIG AUTHORITY.   I was taking Motor Vehicle Mechenics, under the cost of Project Wezesha, between the year of 2014 up to 2015 and I'm continual to train even now. At the year of 2015, I had a Debe of 300,000 Tanzanian shilings. This is the cost of fees per year for my course. Also I have a challenge, because I like after this grade I need to continual grade three, up to grade four. I'm still sending my request for Project Wezesha (PW) to continue to supporting me up to the end of my study – not only me, but also and other people.
For myself I'm attaching so many thanks for Project Wezesha and all peoples or any Organizations who is supporting Project Wezesha to supporting me from begin up to now, because without Project Wezesha it was difficult for me to be here right now.
So I don't have more to say, but I can say thanks, thanks, thanks a lot and God blessing you and Project Wezesha. Also I wishing you to continue to help other poor people like me because there is some people they need to get Education but they don't have any supporter to supporting.
THANKS,THANKS,THANKS A LOT
YOURS,
ISMAIL
So, along with Ismail, let us extend our deepest gratitude for your support. Know, as always, that your contributions to Project Wezesha go straight to the cause. We're a small organization and you can always trust that when you donate to our programs, the money goes to one of 3 places:
The schools (school fees)
Local shops (for textbooks and supplies as needed for our students)
Lucas's Salary (his annual salary is $3,000 – and boy do I wish it could be more! Half is paid by Project Wezesha and half by Girls Education International. By local standards, he's doing well, but on his salary, Lucas supports his family – paying school fees, covering medical expenses, buying food, clothing, and basic housing needs. He's a good man, that Lucas!).