Spring 2016 Update on Our Students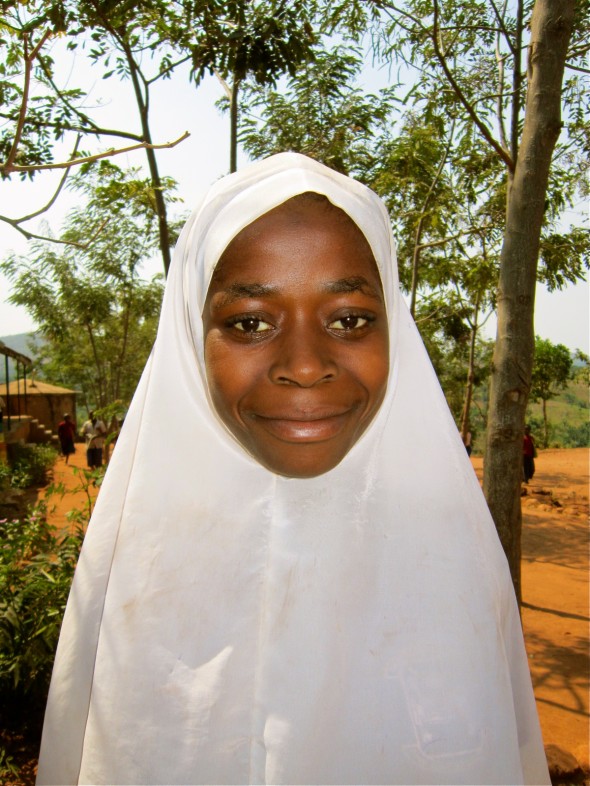 We're at the half way mark of a new school semester and are eager to share some updates on our students. These updates are based on a report compiled by Lucas after many calls and personal visits with teachers, headmasters, parents and students.
As each year passes, our student numbers ebb and flow due to graduation and new enrollment – and unfortunately, also due to dips in retention. These dips are often the result of failures on national examinations. Students take examinations after Form 2 and Form 4. If they fail Form 2 examinations, they have the option to repeat Form 2. If they fail Form 4 examinations, they can repeat, quit school all together, or opt for vocational training in a career center. With that information in mind, here are some updates on our current cohort of students.
One of our Form 4 students, Albert passed his Form 4 examinations and has been accepted to start high school (Form 5) this summer! We are thrilled about this news and are looking forward to see what he chooses to focus on for his Form 5 and 6 studies. Another of our Form 4 students, Shabani didn't pass his examinations, but he did well enough to enter VETA for vocational training. Lucas is currently working with him to identify a potential focus for career training. It will be his choice if he continues and what path he chooses.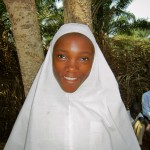 Two of our Form two students, Sango and Amina did well on their Form 2 examinations and will continue on to Form 3. These young girls are excited by the challenge to keep studying at a secondary level. We continue to support them with additional study support outside of their regular class time as we've come to learn it's key to success for students attending village schools.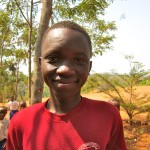 We also have six students – Simoni, Mahamudu, Rahma, Ezekial, George and Hassani who are moving on to Form 4 at Kagongo and Bitale Secondary Schools this year. They have really dedicated themselves to their studies and we are proud that they have made it this far. Each of them is doing very well – in particular Ezekial, George, and Simoni. Simoni is one of our top performing students – always at the top of his class – and will hopefully follow in the footsteps of Dibeit, Saidi, Tumsifu and Albert – to go on to High School!
In our boarding schools, we have three students entering Form 4 – Waridi and Ezra. They are both doing very well because, as Lucas says, all students in the boarding schools do well. Placement into secondary school is determined by the government. Placement into boarding schools is based on high performances on secondary school entrance exams. In many ways – for a young Tanzanian – this is winning the lottery. The schools are well equipped, the teachers are dedicated and well prepared, and the fact they live on campus increases their focus and chance for academic success.
Sadly, there were students who failed the national examinations and made the choice not to continue studying (not to repeat a school year and try again). Lucas felt great pain in reporting those updates and even delayed his report because he didn't want to share bad news. We have to believe that we didn't fail them, but rather that the system failed them – a system in which students who barely speak English are required to switch gears in the middle of their educational experience and start learning all subject matter in English. It's a broken system and one that I wish I had the power to overhaul. In time, I believe the government of Tanzania will find a solution – whether that be starting English earlier or continuing education in both Swahili and English at the secondary level. Nonetheless, for now – it's not working and the inability of our students to complete their education is one price that is paid. So, we wish them well on their journeys and hope that the time they did have in school gave them an opportunity to expand their knowledge base and build a relationship with education that will serve them for life. Best of luck to Oliva, Samiru, Mussa, and Mariam.
To make sure we end on a positive note, let us not lose track of Dibeit, Tumsifu, and Saidi who continue to study hard in Form 5 at their respective boarding high schools in Dar Es Salaam and Arusha. Ismael continues to study at VETA to become a mechanic and driver – he will be completing his studies and entering the workforce this year! Hindu and Khadija are reunited in Oman. They are both working there and living with host families. They make a monthly salary equivalent to their families' annual income and they send most of their earnings home to support their loved ones, while exploring a new land, language, and culture together! They send us messages regularly on What's App and Facebook so we can see how they're doing. All signs point to happy!
Thank you for all of your continued support. You may never actually experience the return on your investment, but trust me when I say that our students certainly do! They are very grateful for the opportunities that we have collectively afforded them and not one penny has gone to waste!
Please consider continuing to support our program so that we can make sure that we can cover the continue costs of high school, vocational training, and tutoring for our students. (Click Donate to your right. Asante!)