Upward Momentum for More of our Students!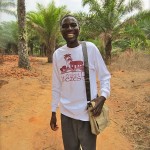 I've said it before and I'll say it again – talking to Lucas Lameck always puts the biggest smile on my face. Lucas is the heart and soul of Project Wezesha. Today, he updated me about the upward momentum for scholarship students in our program – students that you help support!
Here are some of the highlights:
Kiza and Hajira are rounding the bend in secondary school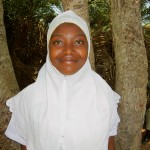 . This month, they will sit for their Form 4 Exit Exams. These exams are difficult and stressful and let's be honest, most students are not well-prepared in village schools to take a national standardized exam. But we think Kiza and Hajira will do their best and lay out some nice options for themselves. If they do well, they have the choice to go on to high school. If they don't pass, they can let us know what next steps they wish to take – and we'll try our best to support them!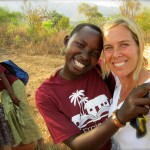 For some of our students who didn't pass secondary exit exams, that next step was vocational school. This past year, our former student Diana graduated a program offered through the Vocational Education Training Authority (VETA). Now, using her newly developed clerical skills, she is working in Mwanga market as a secretary. Lucas told me today that she is so happy because she is making money for her family, who still lives in Kiganza village.
Amosi, one of our bright young students from Kiganza village also finished secondary school. He has since taken a job as a teacher in a nursery school (pre-school) in Tabora! We're so excited that one of our graduates is a school teacher, and can only imagine what an impact he's having on these cute little learners!
Several of our other scholarship students are still studying in Form 2 or 3, and a few of them are staying at the top of their class in their respective schools, including: Simoni, Ezra, George, Ezekial, and Rahma.
In December 2016, I'll be traveling to Tanzania again. When I'm there, I'm hoping to meet with Saidi in Arusha and Tumsifu in Dar es Salaam to see how our first high schoolers are doing! I'll also check in with Dibeit by phone (but by all accounts on Facebook, he seems to be doing well!). I have to say, knowing them from the time they were 10 and 11 years old in a village without electricity to now being their friends on Facebook while they live in cities and go to high school – well, it's pretty incredible!
In 2008, when we started supporting students by paying school fees and mentoring them on their options, we figured we would help a handful of students. Thanks to your support, we've helped dozens and we hope to continue!
Please consider sharing this project through Twitter and Facebook (share buttons below!) and encourage friends to chip in. Funds pay school fees, buy textbooks, and pay for additional support (tutoring) between semesters to make sure they are coming in on level for the next term.