'Raise the Roof' – a Music Festival for Education
The 'Raise the Roof' event is shaping up to be a local music festival of sorts!  We're going to literally raise the roof off the Woodshed on August 5th in downtown Salt Lake City!  We'll be jamming both inside and outside at the Woodshed, with a line-up of singer/songwriters playing on one stage and a series of local bands on the other.  Mark your calendars – it's this Friday!!  Rally your friends to come out and dive into the local music scene.  Salt Lake's got TALENT!!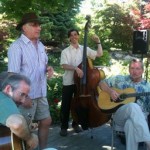 BETTER OFF WITH THE BLUES
Better Off With The Blues began life as an acoustic blues band with roots in Delta Blues, Country Blues, Folk Blues, Rags and Jug Band music. Band members include Lou Borgenicht (harp and vocals), Ken Critchfield (bass), Jim Poulton (guitar and vocals), and Paul Rasmussen (guitar, mandolin and vocals).  Playing music from such diverse artists as Mississippi John Hurt, Lightnin' Hopkins, Muddy Waters, Blind Blake, Big Bill Broonzy, Sonny Terry and Brownie McGhee, Mississippi Fred McDowell and more, BOWB performances feature a tour of the roots of the blues from the earliest decades of the 20th century. Add in songs by more current composers (including Delbert McClinton, Bob Dylan and members of BOWB themselves), and BOWB becomes a compendium for an entire century of blues approaches and styles.  Don't miss these guys!! Check out their sound here:  Better Off With The Blues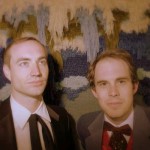 KOCO AND CAMARO
These guys are a duo who also play in the well-known SLC band, The Rubes.  Finding information about Koco and Camaro on-line is next to impossible.  They're not pimped out on Facebook or MySpace and if you Google them … well, they might be the only 'rad' musical duo that is flying under the radar.  When asked why I can't find more about them on-line, a friend and promoter simply told me "Because they're that rad."  Yeah, that's right.  So don't miss out on your chance to shake it to some punk/rock/dance/fun/mystery music!  Well, maybe … you can check them out here: Koko and Camaro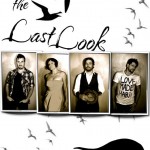 THE LAST LOOK
I'm super impressed with this band and so excited to have them play at our event!  On their blog, singer and guitarist Paulie Godbout says "we've been through a lot; seen a lot; grown up a lot; learned a lot; drank a lot; suffered a lot; loved a lot; tried a lot; failed a lot; lost a lot; found a lot; everything that's ever been a part of any great story."  And we all know a great story needs a great soundtrack, which is exactly what their music provides – no matter the moment, this music just works!  In addition to Paulie, band members are Dago Marino on bass, Josh Tomlin on drums and Allison Martin on keys.  Take a listen and see for yourself why you really want to be there to hear them play live at the Woodshed: The Last Look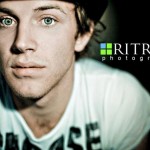 KALEB HANLY
Kaleb Hanly is very new to me – just brought to my attention by a friend who has great connections in Salt Lake's music scene.  Kaleb's music is crisp, clever and soothing.  He started out with a band in LA and played extensively in the area and then toured Ireland with his band having, as he said, the time of his life.  Of course, having Irish parents and having spent a lot of time there – I can only imagine how much they loved these cute young American boys making music in the pubs. Now Kaleb has settled into Salt Lake life and is working on a record.  You'll have to hear Kaleb for yourself – first here on his MySpace page and then live at the Woodshed: Kaleb Hanly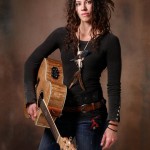 CAMBRIAH HEATON
I met Cambriah on a soulful, shamanic journey to find peace and love – even in the wake or midst of hard times.  She has a light in her that shines brightly and leaves you with a feeling of calm and acceptance.  A recent blog review of Cambriah's music reads: "With her delicate, whispery voice, Cambriah shares the secrets of the vast universe with poignant lyrics and warm melodies.  Her fairy-of-the-mystical-forest aura leaves no question that she's an old and wise soul, in spite of her youthful appearance."  I know it to be true.  Come see for yourself!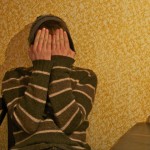 ERIC O'KEEFE
Eric and I first met when we got in our saddles and pedaled to In the Venue to catch a brief sighting of Iron and Wine.  Well after that, I learned that he, too, makes music!  He tells stories in his own words while picking at his guitar and giving you the sense that you're having a conversation with him and it's just your turn to listen.  Have a listen here and come on out to support the up-and-coming singer/songwriter: Eric O'Keefe
SARA BALDWIN
I've known Sara for years – as a climber with great curly hair first, then as an uber athlete who can do it all – from ultra trail runs to backcountry tours.  Oh, and then I find out she makes music, too!  So I was very excited when Sara said she would be happy to play at our event at the Woodshed.  You should come hear her debut her talent for Salt Lake because she's a great singer, a talented athlete and she works for Utah Clean Energy where she manages the Solar Salt Lake Partnership Project and co-directs the Utah Wind Power Campaign.  Yeah, that's pretty cool.  Come support the future! :) 
 PROPS
And for those who probably don't want a big mention, but definitely deserve a shout out … Thank you so much to Hadley Rampton, Ruby Claire Johnson, John Bouzek, Martina Volfova and Rapha Cordova for your tremendous help rounding up this musical talent!