Live Music in SLC helps 'Raise the Roof' on Amahoro Secondary School
The 2nd Annual 'Raise the Roof' event is happening Friday June 15th at The Woodshed Bar in Salt Lake City (800 South 60 East).  Rally your friends to come out and dive into the local music scene. Salt Lake's got TALENT!!
This year, we have two singer songwriters and two bands. They will all be playing on the indoor stage starting at 8pm. Here's the tentative schedule of music and events:
8:00 – Cambriah Heaton
8:45 – Kimbo
9:30 – Raffle Draw!
9:45 – The Folka Dots
10:30 – Silent Auction Closes
10:45 – The Years with Kaleb Hanly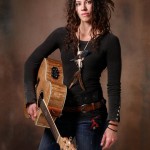 CAMBRIAH HEATON
I met Cambriah on a soulful, shamanic journey to find peace and love – even in the wake or midst of hard times. She has a light in her that shines brightly and leaves you with a feeling of calm and acceptance. A blog review of Cambriah's music states: "With her delicate, whispery voice, Cambriah shares the secrets of the vast universe with poignant lyrics and warm melodies. Her fairy-of-the-mystical-forest aura leaves no question that she's an old and wise soul, in spite of her youthful appearance." I know it to be true. Come see for yoursel!
KIMBO
Kimbo of Four Leaves Left is helping us Raise the Roof! Kim hails from Austin – so she must be rad, right? Kimbo has an often surprising, powerful voice (she's only 5'2″) and very unique guitar ability. Her songs capture life in metaphors and struggles and triumphs lyrically expressed with memorable melodies. Please come make her feel loved as she takes the stage this Friday night!
THE FOLKA DOTS
The Folka Dots say it best on their website: What golden fields are to the countryside, so the Folka Dots are to music. The woven roots of two bluesy fellas and three folksy gals bear the sweet fruit of an old-timey era. It's a soulful sound for all ears. Bass, guitars, fiddle and tambourine sustain lyrical harmonies the way winding winds carry over pastoral hills. The Folka Dots roam freely along the rambling roads of years past. In this month of June, KCPW is highlighting The Folka Dots in their Sounds from the Lounge program. They add a new video each week, so jump on over and have a listen.

THE YEARS WITH KALEB HANLY
Kaleb Hanly played for us this year and he was a hit! This year, he's playing with his new band, The Years. Also in this crew is Rapha Cordova – a friend who really helped make this event a success last year with his help organizing the line up and running the sound system. On stage, Kaleb sings and goes from keyboard to guitar with ease, and is obviously thrilled to share his music with others. He reads the vibe of the audience, and resonates with his band members to deliver an emotional, soulful product which is his song. Check them out on Reverbnation and then come see them play live on Friday night: The Years